Members
Greetings from the chair
FMODD Chair
Kaori Fukuzawa,
Osaka University

The FMO Drug Design Consortium (FMODD) was founded at the end of 2014 by volunteers from industry, academia, and government wishing to promote the fragment molecular orbital (FMO) method as a practical tool for in silico drug design. The FMO method, a theoretical method proposed by Professor Kazuo Kitaura in 1999, enables precise evaluation of the interaction between biomolecules, such as proteins and polynucleotides, and drug candidate compounds at the electronic level by ab initio quantum chemical calculation. In FMODD, we are applying FMO to practical drug design while also developing new FMO-based drug design technology. Concurrently, we are constructing an FMO database (FMODB) to archive enormous calculation data obtained with several supercomputers. These unprecedented "FMO drug design" initiatives are now expanding even to the development of new force fields and to the combination with AI, and are expected to lead not only to the design of new drugs but also to clarification of biological phenomena. We are aiming to establish a new drug design platform open to the world from Japan.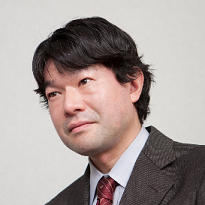 FMODD Vice chair
Teruki Honma, RIKEN Center for Biosystems Dynamics Research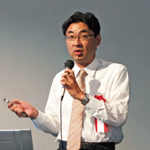 FMODD Vice chair
Tomonaga Ozawa
Kissei Pharmaceuticals Co., Ltd.
Coordinators
Executive coordinators
Shigenori Tanaka, Kobe University
Midori Kamimura, Quantum-Structural Life Science Laboratories
Coordinators
Chiduru Watanabe, RIKEN
Koichiro Kato, Kyushu University
Daisuke Takaya, Osaka University
Tatsuya Ohyama, Konan University
Koji Okuwaki, JSOL CORPORATION
Yoshiharu Mori, Kobe University
Yuto Komeiji, AIST
Secretariat
Ritsuko Ushio, Osaka University
Participating institutions
Academia and Goverment
Takagi Laboratoy, Osaka University Graduate school of Pharamaceutial Sciences
Structural Biology Kinoshita Group, Ohsaka Prefectural University
Yagi Laboratoy, Okayama University of Science
Laboratory of computational chemistry for life science, Kagoshima University Graduate School of Science and Engineering
Computational Life Science Laboratory, Kindai University
Kumamoto University
Kyushu University
Tanaka Laboratory, Kobe University Graduate School of System Informatics
Konan Univeristy
National Institute of Health Sciences
National Cerebral Cardiovascular Center
Juntendo University School of Medicine
Pharmaceutical Chemistry Laboratory, Faculty of Pharmacy and Pharmaceutical Sciences, Josai University
National Institue of Advanced Industrial Science and Technology (AIST)
Faculty of Pharmaceutical Sciences, Setsunan University
Chiba University
Tokai University
Quatum Biology Laboratory, Toyohashi Univeristy of Technology
Niigata University
Yamanaka Laboratory, College of Science and Technology, Nihon University

Department of Physical Chemistry, Hoshi University

Yokohama City University
Laboratory for Structure-Based Molecular Design, RIKEN Center for Biosystems Dynamics Research
Quantum-Structural Life Science Laboratories
Industry
With Metis Co., Ltd.
Kaken Pharmaceutical Co.,Ltd.
Kaneka Corporation
Carna Biosciences, Inc.
Kissei Pharmaceutical Co., Ltd.
Konan Chemical Industry Co., Ltd.
Kowa Company, Ltd.
CONFLEX Corporation
Science & Technology Systems Inc.
Scorpion Tech LLC.
Taisho Pharmaceutical Co., Ltd.
Mitsubishi Tanabe Pharma Corporation
Teijin Pharma Ltd.
NARD institute,Ltd.
Nippon Shinyaku Co. Ltd.
Fujifilm Corporation
Mizuho Research & Technologies, Ltd.
MOLSIS Inc.
Evotec (UK) Ltd.
Meiji Seika Pharma Co. Ltd.
Veritas In Silico Inc.
Advisors
Yukihiro Eguchi, Systems PharmSciences Research Organization
Chisachi Kato, Institute of Industrial Science, University of Tokyo
Kazuo Kitaura, Fukui Institute for Fundamental Chemistry, Kyoto University
Tsuneaki Sakata, Co-creation Bureau, Osaka University
Fumitoshi Sato, Institute of Industrial Science, University of Tokyo
Isao Nakanishi, Kindai University
Takatsugu Hirokawa, University of Tsukuba
Kenji Mizuguchi, National Institute of Biomedical Innovation, Health and Nutrition
Dmitri G. Fedorov, AIST